I painted this mural for a room at No Cabbages, a Northwest bed and breakfast. The image of a full moon rising over a peaceful wetlands was adapted in part from the proprietor's favorite children's book.
I wanted Sophie's basement room to shine. The wall base color was selected to maximize the scant natural light from a single small window. The fanciful chickens were inspired by a design from the bedding. Once the chicken idea was in place, the theme of a playful garden, complete with picket fence, flowers, insects, and birds were painted in the same style. This once plain white walled room was transformed into an inspiring play area.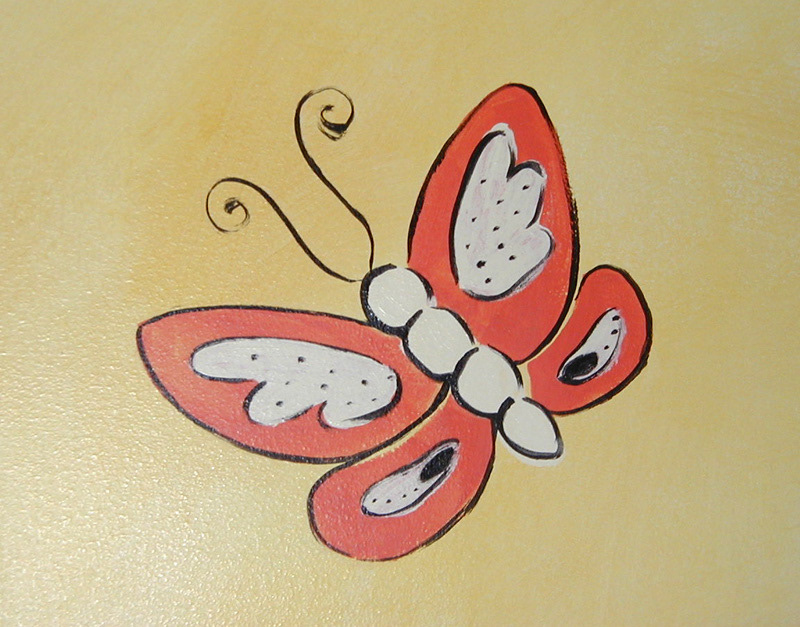 Danya's mother felt her daughter's room was too cramped and dark. She wanted to clear out the toys she no longer played with and create more open space. She stressed the fact that she wanted a "light, sunny feel", and needed direction in choosing new curtains and a bedside lamp, but wanted to stick with the existing bedding.
I chose the room colors from the bedspread. The colors in the bedding reminded me of Spring. To communicate that, I decided (and the client agreed) upon the look of a fantasy garden, complete with sunflowers, daisies, insects, cattails and frogs. I offset this room's long narrow layout by installing a chair rail and painting horizontal stripes from the rail to the baseboard. Old toys were removed; the furniture rearranged, and shelves above the desk, created an opened workable space.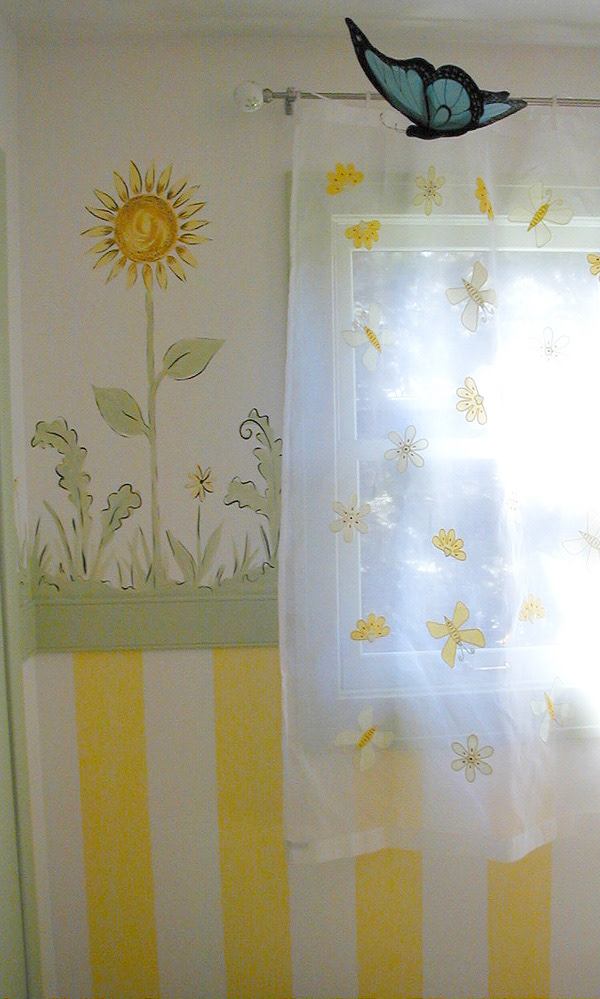 Months before Rhys was born, his mother imagined transforming an upstairs office into a wild jungle bedroom. I started with a color wash to create the sky. Tropical foliage was painted and placed in a way that utilized the walls to add depth to the trees, vines and flowers. The theme was expanded by transforming an ordinary built-in shelving into a 3-D jungle hut.
Lochlann's new adoptive parents wanted him to feel loved and special. This lucky little boy will have hours of fun playing in his wooded forest surrounded by a charming country hillside; the mural was inspired by a favorite children's book, "Guess How Much I Love You".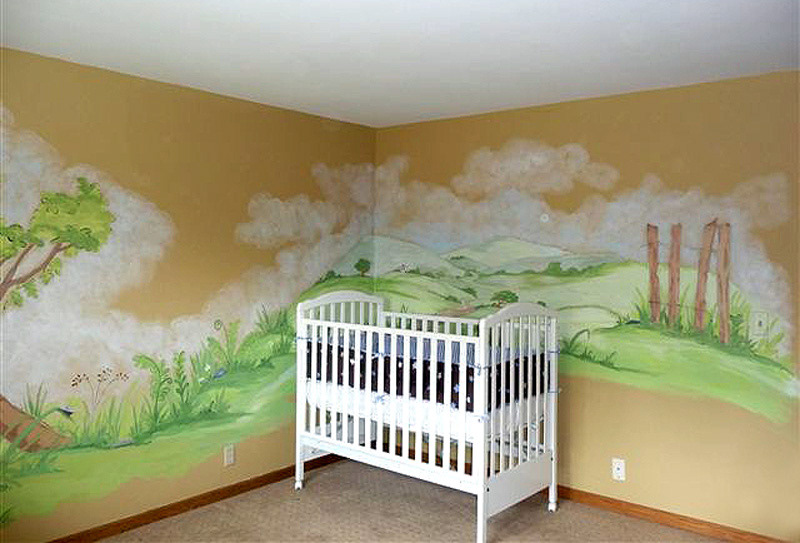 One of my themed rooms can be found in this publication (pages 11, 15).